The Excellent Performance of Bello Galadanchi
The Excellent Performance of Bello Galadanchi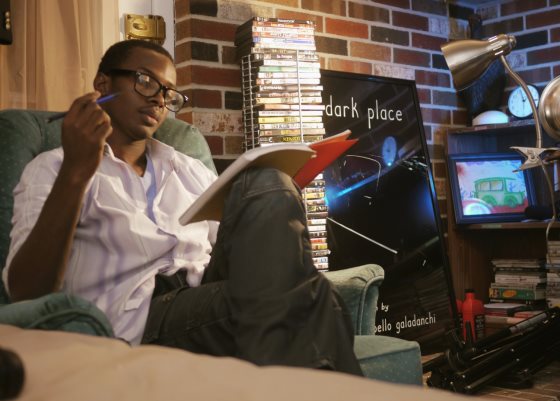 Bello Galadanchi, Chinese name Wang Beilu, was born on December 12, 1987 in the state of freedom--Pennsylvania. He received his undergraduate degree from The Pennsylvania State University in Bioengineering (Mechanical Engineering) in 2011. He also interned at VOA as an anchor for international news program. He is now working on postgraduate degree in International Business Administration at Zhejiang Normal University, concentrating on International Trade. As one of the top academic students in his class, he has also lead the creation of International Academic Fraternity of ZJNU (SIGMA), an academic society focused on publishing professional academic papers. From inception in November 2015 to date, the society had organized helpful and entertaining academic and social activities, and also published two professional academic papers listed below.
1. THE INTERNATIONAL JOURNAL OF BUSINESS AND MANAGEMENT titled "Analyzing Recent Economic Relationship between China and Sub-Saharan Africa" (http://www.theijbm.com/2016-2/june-16)
2. AMERICAN JOURNAL OF ECONOMICS titled "A Critical Look into United States' Recent Reactions over China's Escalating Influence in Africa" (http://article.sapub.org/10.5923.j.economics.20160605.02.html)
Bello Galadanchi is also the recipient of the following awards and honors in ZJNU;
1. Most Outstanding Foreign Student Scholarship Award (CSC Scholarship) – China Scholarship Council (2016-2017)
2. Outstanding Academic Performance Scholarship (ZJNU Scholarship) – Zhejiang Normal University (2016)
3. Honorary Award – National African Literature Conference, Zhejiang Normal University (2016)
4. 2nd Place: Market Survey Contest for International Students – ZJNU (2016)
5. Team Leader Award – International Academic Fraternity of ZJNU (2016)
6. Full Scholarship: Zhejiang Normal University, Jinhua, Zhejiang Province (2015-2017)
Bello Galadanchi is the important envoy between China, America and Nigeria. Instead of graduating from ZJNU in 2017, he decides to further his study for doctor's degree in this school. He is ready to devote himself to strengthening the economic and trade relationship between China, America and Nigera, trying to make the world a better place.